Meet Our Natural Products
harvested in the heart of italy
We make amazing beers from grain-to-glass at our farm in the countryside of Milano.
A beer is only as good as its ingredients, so therefore we use only our expertly grown barley and hops which are responsible for the distinctive flavor of our Italian Artisan beer and natural risotto.
Clean and refreshing beer with a clear artisan imprint accompanied by an elegant floral aroma of hops. Thirst quenching with a slightly malty taste.
Style: GERMAN BOHEMIAN PILS

Double malt beer with hints of caramel and a light rhubarb aftertaste. Dark coppery color.

What complements our beer better than
our tasty and natural Marisole Risotto?
We can finally offer you a simple and tasty
gastronomic novelty, that will come in handy if you are the designated cook for dinner but you don't exactly
have plans to take part in Masterchef, or will be there
after a long, exhausting work day.
After an accurate selection of the ingredients, we're proud to present our
pre-made risotto, available in two flavors: saffron and
mushrooms. You just need to add some water and in a
few minutes you'll have a dish that will satisfy even the most demanding guests!
Our risotto is a synonym of quality and genuineness:
the chosen rice, Carnaroli kind, is grown strictly in our
fields and it's the product of agricultural knowledge
that has been handed down for generations.
A classic of the milanese tradition, simple but irresistible! The characteristic aroma of this recipe will be enough to make your mouth water, but just wait until you taste it … it will exceed your expectations!
Who doesn't like risotto with mushrooms? Perfect for  winter days, the delicate flavour of this recipe will keep you company even in the gloomiest days.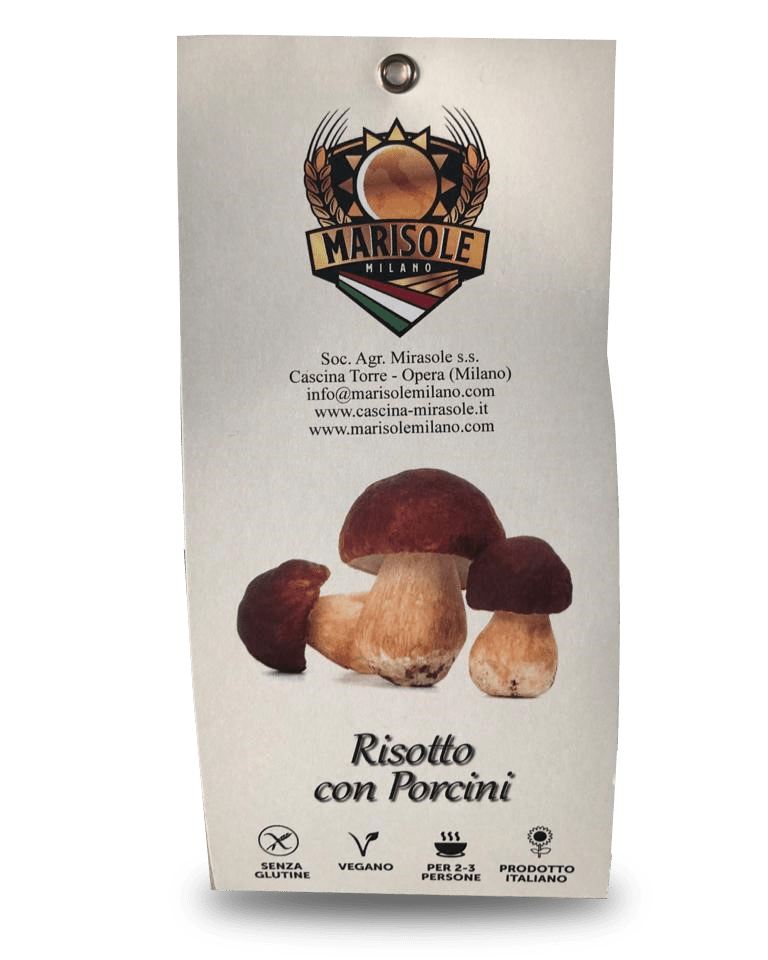 We are currently serving companies in Italy and in other countries. however, we are always looking for more partners to expand OUR BUSINESS WORLDWIDE.